News Hour Radio
Details

Created: Tuesday, 07 October 2008
Written by Administrator
This program can now be found at the Genesis Communication Network beginning Saturday, September 20.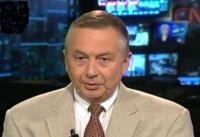 Host Larry Pratt
Pratt's interviews explore a wide range of second amendment issues, as well as other areas of life threatened by unauthorized incursions by federal, state and local governments. As the show's announcer proclaims, "It is not just about gun control, it is about control."
Gun Owners News Hour is carried by Genesis Communications Network and can be heard live here on Saturdays at 5 pm EST.