Jeremy Kettler Legal Defense Fund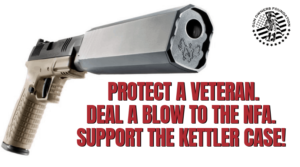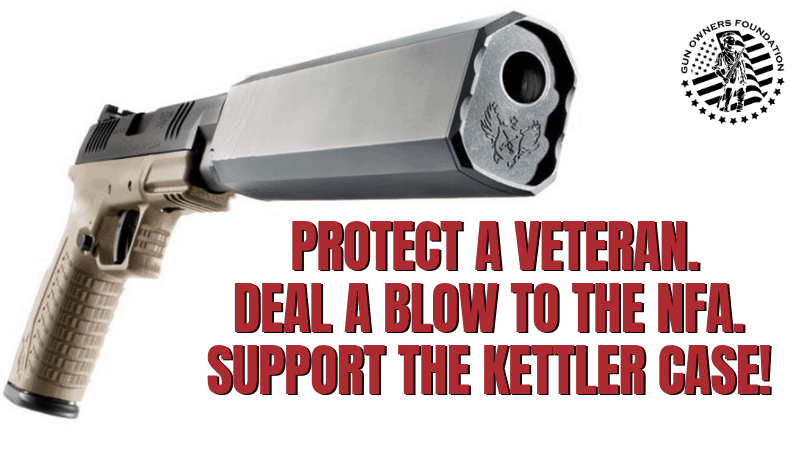 Thank you for supporting the Jeremy Kettler Legal Defense Fund!  In this case, GOA and GOF are defending Jeremy Kettler, a disabled veteran who was prosecuted by Obama's Department of Justice for having a suppressor under the authority of the Kansas "Second Amendment Protection Act."
By supporting this case, you are not only helping the case's legal expenses, but also supporting a case that can potentially deal a huge blow to the unconstitutional National Firearms Act.
Thank you again for supporting this and GOA's other work defending the Second Amendment.
Contributions or gifts to Gun Owners of America are not deductible for federal income tax purposes.