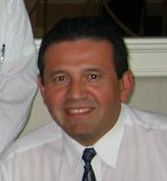 Sam Paredes is a member of the Board of Directors of Gun Owners of America and Treasurer of Gun Owner Foundation, as well as working with Gun Owners of California (GOC) for over 30 years.  He currently serves as GOC's Executive Director, a position he has held for the past 10 years.
GOC is a non-profit lobbying organization formed to protect and preserve our Second Amendment rights in California.  Sam is also Director of GOC Campaign Committee which is dedicated to defeating anti-gun politicians and replacing them with solid pro-gun leaders.
Paredes has been interviewed by Fox News, ABC World News Tonight, and a significant number of radio stations and newspapers throughout California as an expert on gun laws in the Golden State.  He has testified in hundreds of legislative committee hearings, and has lobbied the CA Fish and Game Commission and the Department of Fish and Game, and the CA Department of Justice.
He is a regular contributor and columnist for California's only conservative magazine devoted to covering state government, California Political Review.  He is an expert in—and given workshops teaching—Confrontational Politics to Gun Clubs, Tea Party Groups and conservative organizations in Missouri, Nevada and throughout California.
Born in Los Angeles to immigrant parents in 1956, Sam is the second of three children.  He attended Pepperdine University on scholarship and graduated in 1978 with a degree in political science and studied at the Foundation for Economic Education in New York.
Sam is an avid outdoorsman and enjoys precision, tactical, and cowboy action shooting, hunting, fishing, golf, and travel with his family. He serves as a worship leader in his church and directs an a cappella singing group in the gold country foothills.